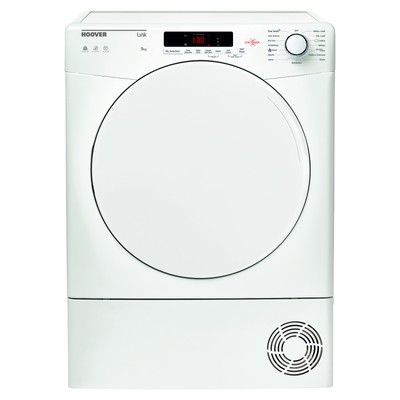 Price:
£241.00

£239.00

(1% Discount)
Auction Type :

Buy Now

Condition :

New

Category :

Home, Furniture & DIY:Appliances:Washing Machines & Dryers:Tumble Dryers

Time left :

0 days, 0 hours, 0 minutes

Ships to :

United Kingdom

Return policy :

Yes (30 days)

Seller :

hughes-electrical (99.4%)

Stock :

13 Available (13 sold)

Viewed :

2410 times
Product Details
Energy Efficiency Rating :
B
Installation :
Freestanding
What the Seller Says
 Description Hoover HLC9DF 9kg Load Freestanding Condenser Sensor Tumble Dryer - White " style="height:500px; width:500px; float: left; border: 1px #f2f2f2 solid;"> Key Features 9kg Load CapacityCondenser DesignB Energy RatingDelay StartFull SizeLoad Capacity in KG:9Tumble Dryer Type: CondenserTumble Drying Method: Reverse actionEnergy Efficiency Class: BCondenser Efficiency Grade: AAnnual Energy Consumption: 617kWhEnergy Full Load: 5.20kWhEnergy Half Load: 2.80kWhNoise Level: 68dBColour Of Unit: WhiteDimensions:850Width in mm:600Depth in mm: 610Number of programs: 4Timer delay: YTime remaining indicator: YFull Load Cycle Time in mins: 176Half Load Cycle Time in mins: 100Drying Method: Reverse actionSensor Drying: YDryer Type: CondenserLoading Type: FrontAutomatic: AutomaticGuarantee: 1 Year Product Details Hoover takes care of your garments and your energy consumption too taking advantage of the new Active Sensor. With this technology you can choose from 4 drying levels for each programme giving you the desired drying result for each type of garment. Whatever the size of garment you to put in to your dryer from the smallest and most delicate items to your large curtains Hoover dryers will treat them with the maximum care and delicacy giving you the best efficiency. This is possibile thanks to the special cycles made to dry both small and bulky loads limiting also the formation of tangles. The most delicate fabrics such as wool and cashmere will keep their natural softness and brightness thanks to the gentle and precise motion and sophisticated temperature management system provided by the appliance. Approved by Woolmark. The Delay Start option gives you the option of choosing when to start your drying cycle with the choice of 1 to 23 hours delay allowing your Hoover tumble dryer to work around your life..
Key Features"/>